NEW DAY NEW LESSON » Elderly, Emotions, Lesson of the Day » You Don't Always Need To Know The Reasons
I have a weakness.
Okay, I have many weaknesses and the list may or may not include chocolate and cake.
So about my weaknesses.
One of my most deeply ingrained weaknesses is the fact that I have a hard time passing over someone begging for money. I also have a soft spot for old people, especially those who look like life has been tough on them.
So you can only imagine what happens when you put an old hunched over person begging for money in front of me. Yes indeed. I turn into putty. Completely pliable putty.  And it doesn't even matter if they do something so illogical that it really should make me think again.
Today I was rushing home from work and hurrying to the the train. As I rounded the corner there was an old, very short, hunched over man standing on his bent and crooked legs and holding onto his crutches with deformed hands. I heard him gently ask the woman in front of me for help.
She ignored him and went on her way.  As you can imagine, I was drawn to him like a magnet. I walked over to him and asked him what he needed help with.
I thought he needed physical help. His physical appearance was a bit deceiving. He was short and his body was so deformed, his limbs twisted looking and his torso curved. He was leaning against a wall and it looked like he was having trouble standing up and leaning forward onto his crutches.
Silly me. He didn't need help standing up. He of course wanted money. So I took a whole bunch of change from my pocketbook. I gave him change in all different amounts. He said thank you but as he looked at what I had handed him, he stopped me and handed back the two coins worth the smallest amount. He didn't want them.
I was thrown a bit. Money is money and yes those coins weren't worth that much but add another few to the pile and it was worth something. (And the phrase beggars can't be choosers did spring to mind.)
I smiled and took back the coins he handed me. And when in that pile I noticed a coin worth more, I even handed that one back to him and he took it. And I walked away.
I was hurting that someone has to live their life in a body that must be a challenge. I was sad that people, especially old people, are out on the streets begging. And I was trying to figure out why someone who needed money would give any amount back.
Maybe it's just too hard for someone who can barely walk to carry around the weight of almost useless change. Or maybe I'm naive and gullible.
But it doesn't really matter because I would do the same again. Because I have a weakness and frankly, I don't want to be cured.
We don't always need to know the reasons. Sometimes we just have to try and do what seems right.
What do you think?
*And a very Happy Anniversary to my hubby who has always humored my need to give every panhandler I pass money and even hands me the change from his pocket. I love you hun.
This post was written as part of: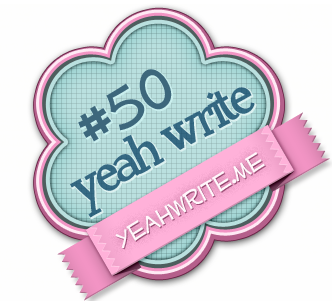 Filed under: Elderly, Emotions, Lesson of the Day · Tags: beggars, old people