NEW DAY NEW LESSON » communication, Emotions, Lesson of the Day » Some Words Are Lies More Often Than Not
June 12th, 2012 | 54 Comments
Over the past few weeks I've noticed how many times the same phrase or two gets repeated over and over again in everyday conversation. I've noticed how people in all kinds of circumstances and from all walks of life choose to reply to inquiries using variations of those same phrases.
Maybe it's my line of work, my own sensitivity or maybe what I've noticed is actually reality. What I've noticed is how some answers are simply more accepted than others. We give the standard and acceptable answer. We choose the easy and non-messy answer and way too often we're not even challenged.
We have so many reasons for taking the easy way out. Sometimes it's justified, other times not.
Sometimes, we just don't have the energy to expand on our feelings. Sometimes we know the people asking us aren't really interested in a truthful answer. Sometimes we ourselves are in denial.
Whatever our reason, our "go to" answers have turned to habit. Our short, simple and standard answers have turned into a habit that's hard to break.
"It's okay."  He answers.
But is it really? Because the tense posture, the stiff jaw and the distracted look tell me something else. What I see and hear is: "I'm upset." "I feel put out." "I don't really want to do that." "I have no choice."
"I'm fine." She answers.
But are you really? Because the sad eyes, the deflated demeanor and the quivering voice tell me something else. What I see and hear is:  "I'm worried." "I'm tired." "I'm anxious." "I'm falling apart." "I wish someone would help me and hold me up."
We are so used to asking people "How are you?" or "How are things going?" without really ever intending to give them the courtesy of listening to their answer, let alone hearing the real answer behind their answer.
And yes, sometimes it is okay and sometimes we are fine. Sometimes the answer we give is the whole truth and not a half truth or a lie.
But how many times do we hide behind those words and used them to avoid giving a really truthful answer?
How often do you find yourself answering by rote? And more importantly why?
This post was written to link up to YeahWrite challenge. There are lots of other great posts there. Check them out.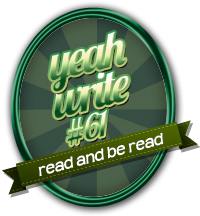 Written by
Susie
I am me and also lots of other things like a wife, a mother, a daughter, a sister, a daughter in law, a sister in law, a friend, an oncology nurse, a blogger, a life coach in training, an avid book reader, a chauffeur, a chef, a shopper, a maid and on some days a bit overwhelmed. On this blog I share my journey of striving to see the best in everyone and everything. Strive, because I don't always manage to. Yup, I am human. I would love to have you join me in learning lessons in positivity from life.
Filed under: communication, Emotions, Lesson of the Day · Tags: How are you?, I'm fine, I'm okay, lying vs. truth
Archives
Categories