NEW DAY NEW LESSON » Elderly, Lesson of the Day » Enjoy Life's Detours
I took my kids to visit my grandmother today.
Without traffic it's about a 45 minute drive. It's a trip I have done about a gazillion times before and I really should have the route down pat at this point.
All I have to say is that it's a mighty good thing that someone was smart enough to invent GPS. If I can get so completely lost using a GPS, I can only imagine what hole in the wall I would have ended up in if I didn't have one. Although it is possible that I might have been slightly distracted and missed the exit because I was talking to my sister-in-law.
The big problem was the fact that the next exit after my grandmother's is miles and miles away and even when you get there, there is no way to turn back around and get on the highway going in the other direction.
But I digress because this post is not about my horrendous sense of direction. This post is about the joys of life's detours.
In this case, the detour was literal. I ended up driving through places I have never been to.
I got to see the back roads in the cities around the one I was trying to find. I saw fields and orchards and beautiful scenery. And my kids got to see them too. And they laughed and chuckled at their mother's lack of a sense of direction.
And once again I thought about how the small things that happen to us are also sometimes a great metaphor for life in general.
There is only so much of life that you can plan.
And ironically enough, it seems that the more you plan, the more you try to stick with your schedule, or your views, or your comfort zone, the more life has a way of wriggling out of your control.
Life is not so much about the plan as it is about enjoying life's detours. Life is about learning to take the unexpected in stride and find the wonderful in it.
Life is about getting lost and finding amazing things along the way. And life is about learning to enjoy the unexpected detours along the way.
How do you deal with life's detours?
This post was written as part of: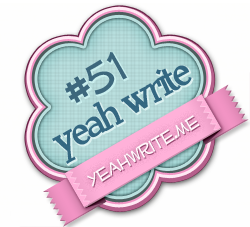 Filed under: Elderly, Lesson of the Day · Tags: getting crazy crazy lost, getting lost, GPS is wonderful, life's detours